for
Level up your Zendesk Help Center by providing
your users with an awesome search experience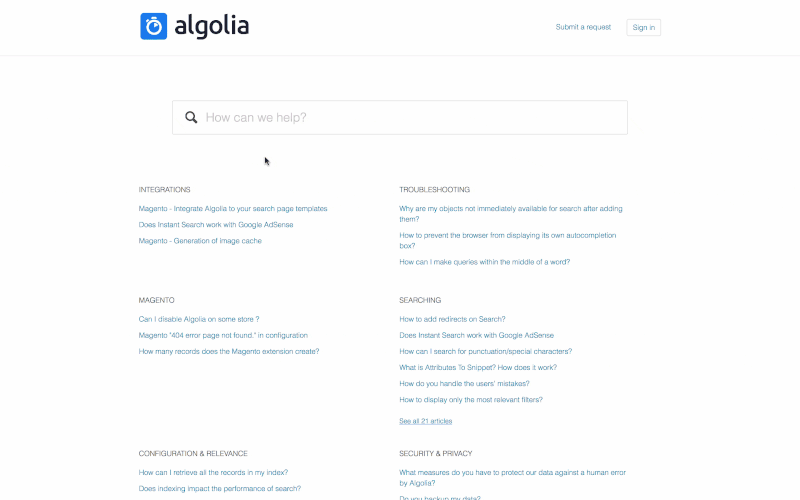 Instant answers
Nothing is more important to your users than finding answers to their questions.
Algolia turns your Zendesk Help Center into an instant knowledge base,
returning relevant answers from the first keystroke.
Features
Autosuggestion menu
Immediate access to your help center from the dropdown menu.
Instant & faceted search
Update search results, navigation and pagination in real time on each new keystroke.
Fast & relevant
Increase customer satisfaction by serving relevant results at lightning speed.
Customizable
Our code is open-source and hosted on GitHub, feel free to customize it.
They're using Algolia
Be ready in minutes!
1 Click "Get Started" to connect your Zendesk Help Center with your Algolia account.
2 Authorize our application in your Zendesk account, and we'll start indexing right away!
3 Copy the code from our docs into your Help Center template to bring an instant search experience to your users.